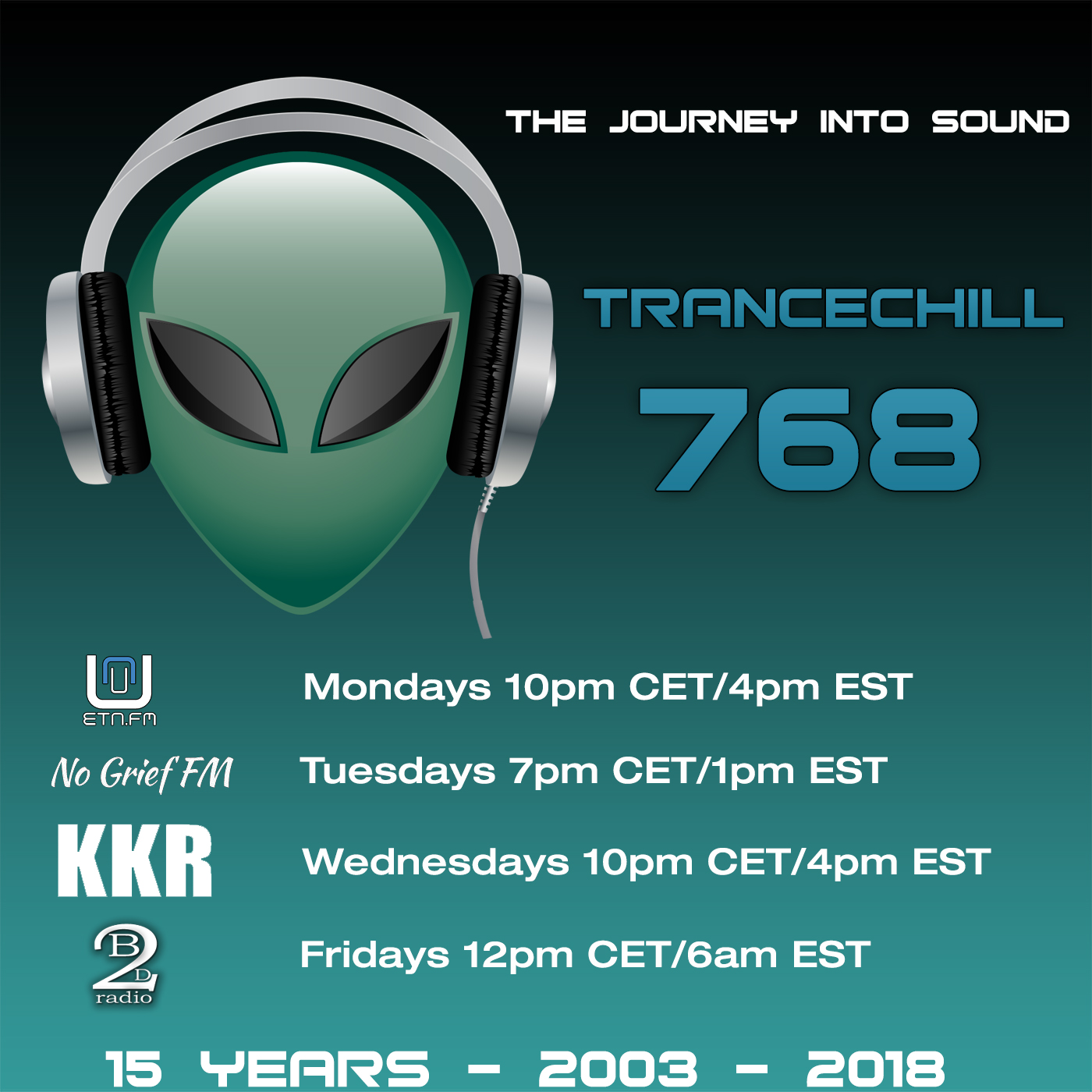 Published by skoen on 04.12.2018
This episode was first broadcasted on ETN.fm at December 3rd, 2018 at 10pm CET/4pm EST.
1. Roman Messer & Dennis Graft – New Era (Suanda 150 Anthem) (Extended Mix) [Suanda Dark]
2. Miss Cortex & DJ T.H. ft. Kanae Asaba – Love Is In The Air (Original Mix) [Abora]
3. Anger – Not For Us (Age&Why Epic Touch) [Sub.Mission]
4. Syntouch – Northern Sunrise (Extended Mix) [Butterfly]
5. Ahmed Helmy – Mangulum (Extended Mix) [Universal Nation]
6. Stargazers & Katty Heath – Be Here With Me (Extended Mix) [Amsterdam Trance]
7. Chakra – Home (Factor Bs Back to The Future Extended Remix) [WAO138]
8. Paul Oakenfold ft. Tiff Lacey – Hypnotized (Hi Profile Remix) [Perfecto Fluoro]
9. Adam Ellis & Jo Cartwright – Broken (Extended Mix) [Ellicit]
10. Cold Stone – Lone Wanderer (Extended Mix) [Digital Society]
11. Brian Flinn & Type 41 – Back to Yesterday [Black Hole]
12. David McQuiston – Breathless (Extended Mix) [State Control]
13. Davidi – Eternal Light (Extended Mix) [Redux]
14. Astrosphere – What Lies Between The Stars (Club Mix) [Pure Trance Neon]
15. Cyril Ryaz – Hurricane (Extended Mix) [Maratone]
16. 4 Strings – Diving (Hiver & Hammer's Different Gear Remix) [Liquid]
17. Katrik With Kiyo & Eky – Me Before You (Original Mix) [Digital Euphoria]
18. Airbase – Genie II [No On Label]
19. Scot Project & Mark Sherry – Acid Air Raid (Sam Jones Extended Remix) [Outburst]
20. Kiyoi & Eky & Khairy Ahmed – Silent Heart (Original Mix) [Beyond The Stars]
Check out the episode on iTunes, TuneIn, other podcast services, on NoGrief FM this Tuesday, Kell's Kitchen Radio this Wednesday, Beats2Dance – Trance this Friday, or in the player below:
The next episode will first be broadcasted on ETN.fm at 10 December 2018 at 22:00 CET/4pm EST.