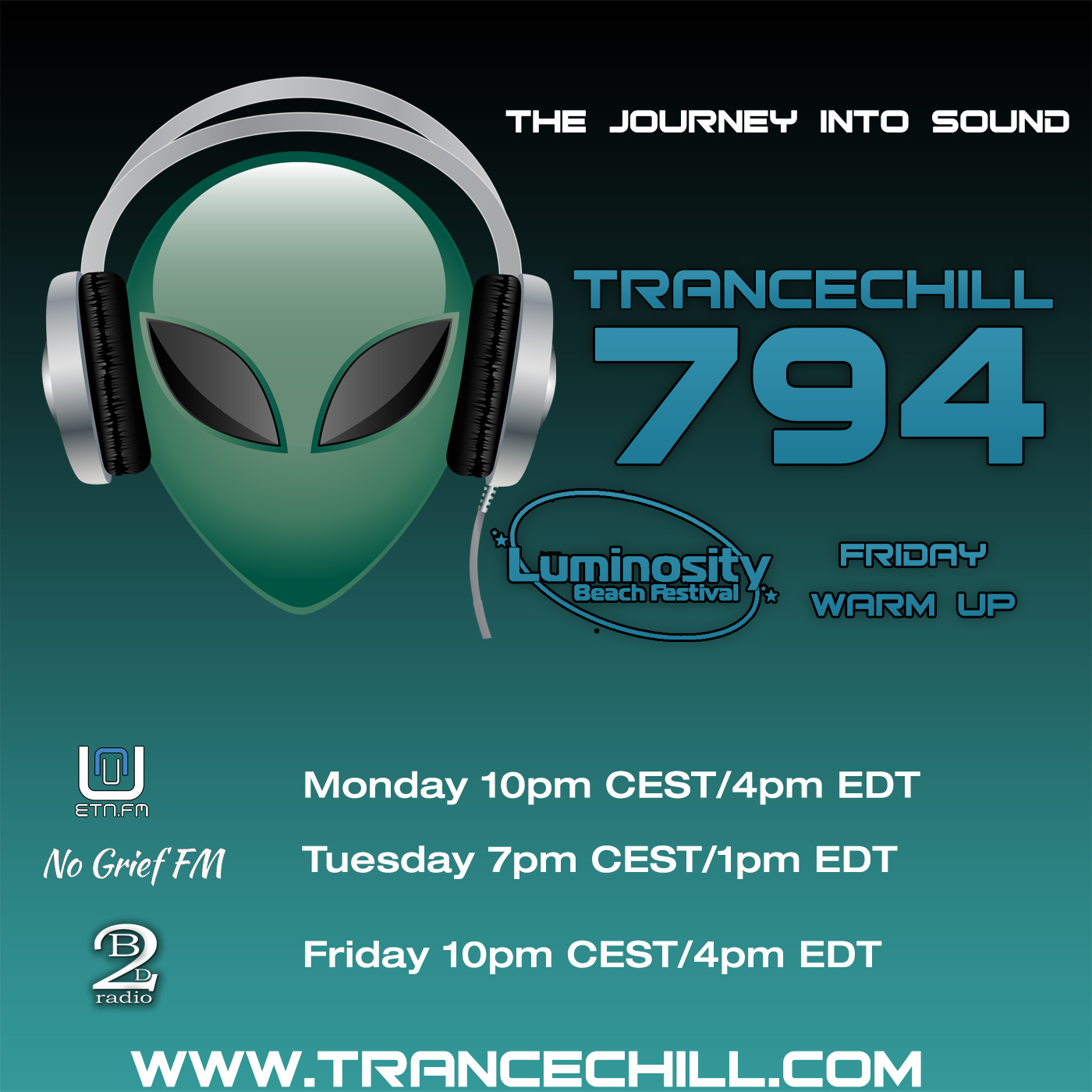 Published by skoen on 03.06.2019
This episode was first aired on ETN.fm on June 3rd, 2019 at 10pm CEST/4pm EDT.
This is the Luminosity Beach Festival 2019 warm-up mix for Friday. This mix contains tracks that are either produced or remixed by the performers on the different stages during the second day of this year's Luminosity Beach Festival.
1. Gareth Emery & Ashley Wallbridge – Electric Pirates (Extended Mix) [Garuda]
2. Kyau & Albert – Trace (Driftmoon Remix) [Euphonic]
3. Activa & Guiseppe Ottaviani – Long Way Back (Original Album Version) [Discover]
4. John Askew – Can I Be Frank? (Extended Mix) [FSOE]
5. Scott Bond & Charlie Walker Ft. Murica – Can You Hear The Sound (Extended Mix) [WAO138]
6. Solarstone & Scott Bond – Red Line Highway (Factor B S Extended Back To The Future Remix) [Armada]
7. Simon O'Shine – Guadalajara [Trance All-Stars]
8. Mark Sherry & Christina Novelli – Lighting Fires (Extended Outburst Vocal Mix) [Magik Muzik]
9. Markus Schulz Ft. Soundland – Facedown (Lostly Remix) [Black Hole]
10. M.I.K.E. Push vs Robert Nickson – Lunar Lander (Extended Mix) [FSOE]
11. Oliver Smith – Cirrus [Anjunabeats]
12. Paul Denton – Test Of Time (Extended Mix) [FSOE]
13. Three Drives On A Vinyl – Greece 2000 (Future Antics Extended Remix) [ARVA]
14. Liam Wilson – Entity (Original Mix) [Mass]
15. Sean Tyas Ft. Deirdre Mclaughlin – Supernatural (Extended Mix) [FSOE]
16. Solarstone vs. Scott Bond – 3rd Earth (Scott Bond & Charlie Walker REBOOTED Extended Mix) [WAO138]
17. Stoneface & Terminal With Ana Criado – My Heart Won't Tell You No (Original Mix) [RazNitzan]
18. Signum – Come Around Again (Original Mix) [Armada]
19. Tiesto pres. Allure – Somewhere Inside Of Me (Alexander Gorshkov Chillout Remix) [FREE]
Check out the episode on iTunes, TuneIn, other podcast services, on NoGrief FM this Tuesday, on Beats2Dance – Trance this Friday, or in the player below:
The next episode will first be broadcasted on ETN.fm at 10 June 2019 at 22:00 CEST/4pm EDT.