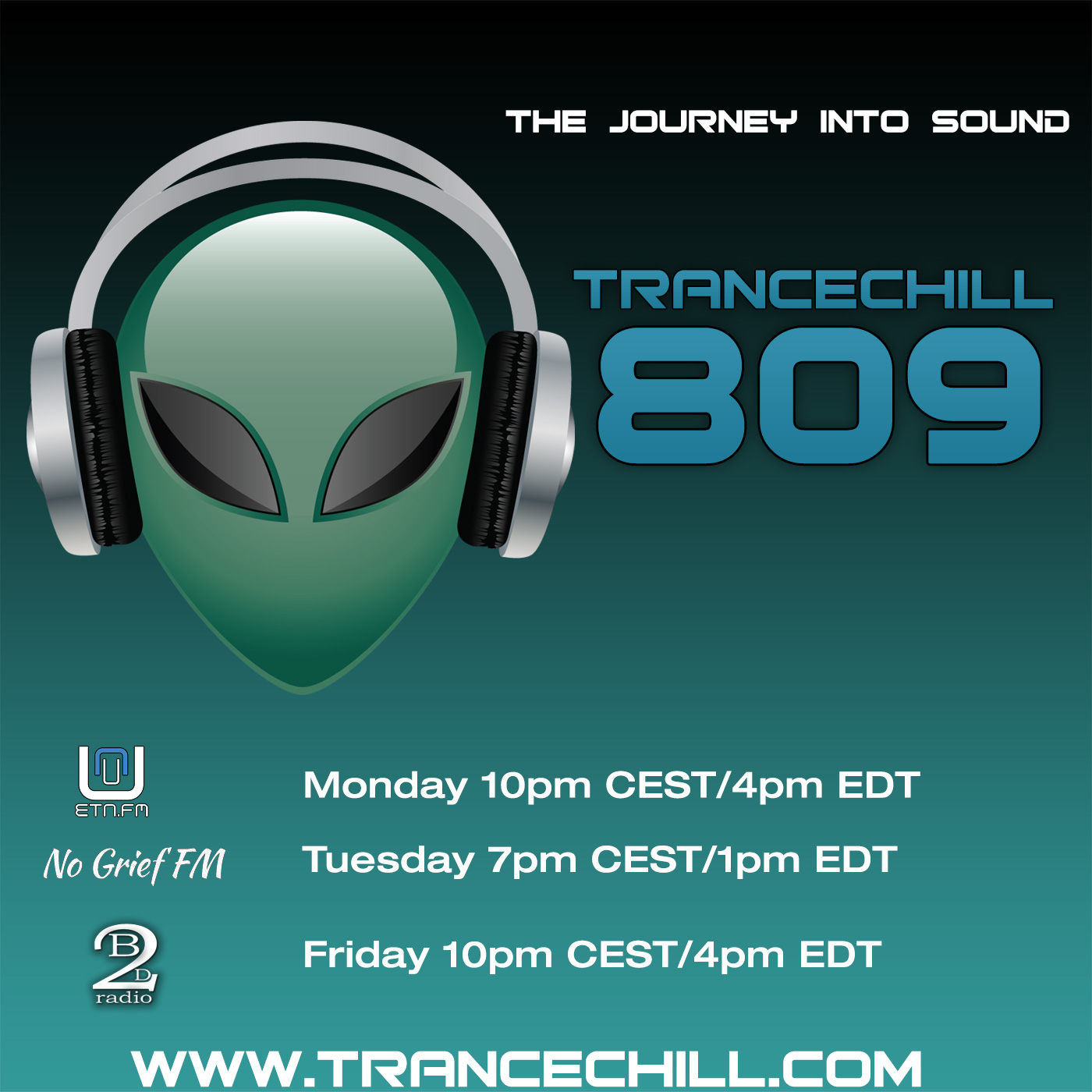 Published by skoen on 23.09.2019
This episode of TranceChill was first aired on ETN.fm on September 23rd, 2019 at 10pm CEST/4pm EDT.
1. ID-S – Start From The Beginning (Original Mix) [Gert]
2. Talla 2xlc – Frenetic (Extended Mix) [Nocturnal Animals]
3. Shockwaves – Love Train (Original Mix) [Sundance]
4. Richard Durand & Christina Novelli – Save You (Extended Mix) [Magik Muzik]
5. Misja Helsloot vs XiJaro & Pitch with Cari – The Power Of Love (Extended Mix) [In Trance We Trust]
6. Dreamseekers and Dalphon – Momentum (Original Mix) [Trancegression]
7. Alex Byrka & Petr Vojacek ft Alaera – We Will Sound (Tau-Rine Remix) [Emergent Skies]
8. Sean Mathews – Claire (Extended Mix) [FSOE]
9. Skylex & Lucid Blue – Believer (Extended Mix) [RazNitzan]
10. Rodri Santos – Russian Brothers (ToA Remix) [Progressive Vibes]
11. Lost Witness & Trance Classics – 7 Colours (Patrick Dreama Extended Mix) [Amsterdam Trance Classics]
12. Rapid Eye – Circa-Forever (Sean Tyas Extended Remix) [Armada Captivating]
13. DJ Wag – The Big Bang (Indecent Noise Extended Remix) [Nocturnal Animals Reworked]
14. 40THAVHA – Astronaut (Original Mix) [Uplay]
15. Alan Morris – Into Eternity (Extended Mix) [Transistic]
16. Nord Horizon – Desire (Original Mix) [Extrema Global]
17. Flexylica – Nova Generacio (Original Mix) [Sundance]
18. Zenfire – Violet Horizon (Original Mix) [Beyond The Stars]
19. Pavel Tkachev – Melanholy (Original Mix) [Neostatic Sounds]
20. Costa Pantazis – Extraction Point (Miroslav Vrlik Remix) [Metamorph]
21. Sonar Zone – Resonate (Karl Forde Remix) [DeepSink Digital]
22. Se.Ra.Phic – Chasing Dreams [Beyond The Stars]
Check out the episode on iTunes, TuneIn, other podcast services, on NoGrief FM this Tuesday, on Beats2Dance – Trance this Friday, or in the player below:
The next episode will first be broadcasted on ETN.fm at 30 September 2019 22:00 CEST.