Episode 813 feat. BuZZila Trance Classics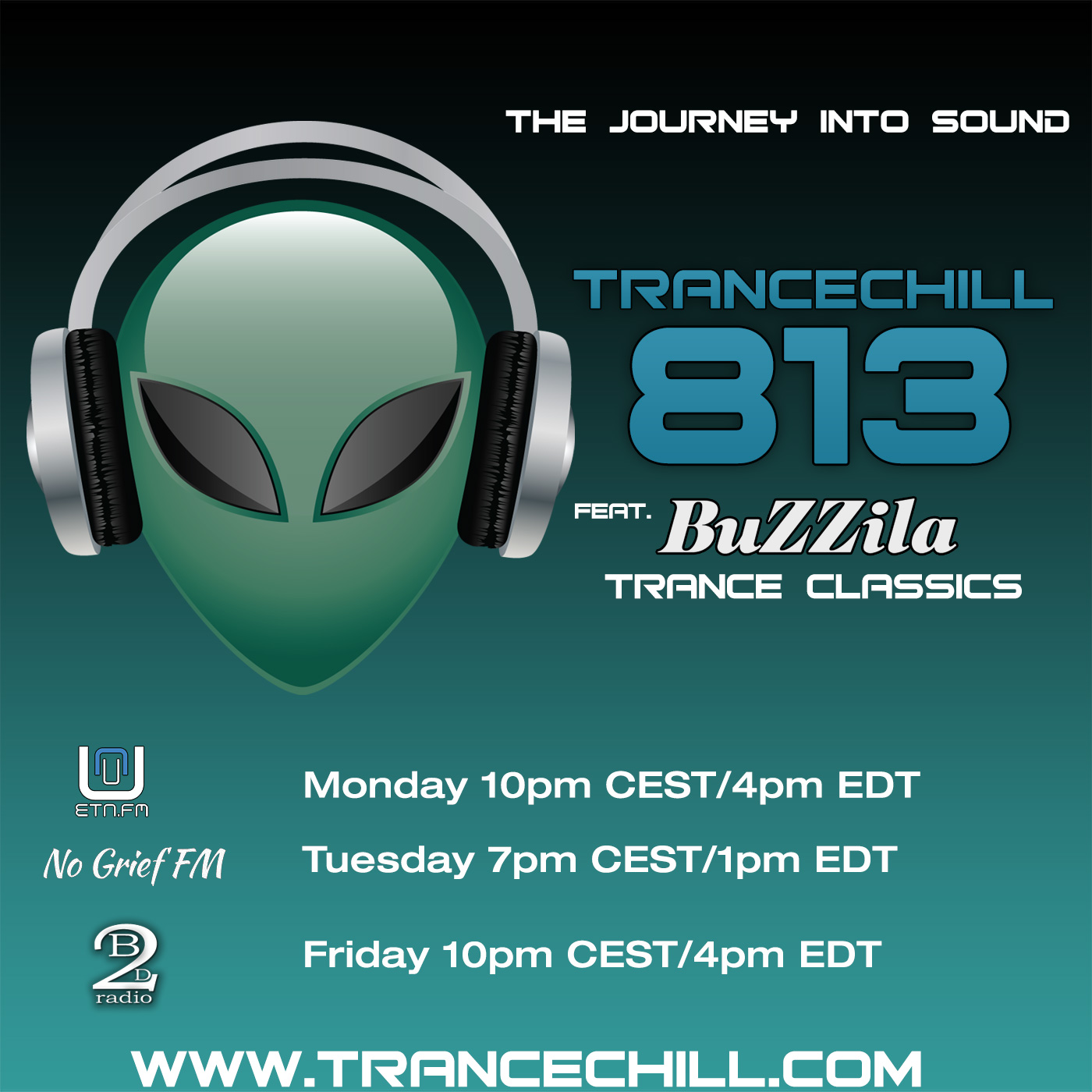 Published by skoen on 21.10.2019
This episode of TranceChill was first aired on ETN.fm on October 21st, 2019 at 10pm CEST/4pm EDT.
Latest prime cuts
1. Black XS – Message From The World (Extended Mix) [Vibrate Black]
2. LightControl – Devil's Voice (Extended Mix) [HeavensGate]
3. Aly & Fila with JES – I Won't Let You Fall (Uplifting Extended Mix) [FSOE]
4. Ula – Exhile Island (Original Mix) [Sub.Mission Recordings]
5. 40Thavha – Festival Of Colors [Trancesylvania]
6. ZQRM – Silhouette (Original Mix) [Neostatic Sounds]
7. Roman Messer & Twin View with Christian Burns – Dancing In The Dark (Extended Mix) [Suanda]
8. Ruben De Ronde x Yoel Lewis ft Natalie Gioia – Madrigal (Solis & Sean Truby Extended Remix) [WAO138]
9. Indecent Noise – No Rest for the Wicked (Extended Mix) [Nocturnal Animals]
10. Victor Special – Mente Abierta (Arsen Gold Remix) [Tecnomind]
11. John Askew & UDM – Manchester (Extended Mix) [VII]
12. Jean Clemence & Tonny Nesse – Astro (Extended Mix) [Eximinds Airlines]
BuZZila Trance Classics
1. Friends Of Matthew – Out There (Lange Mix) [Serious]
2. Cyberstorm – Our Energy (Original Mix) [Wash]
3. Chicane – Halcyon (Original Mix) [Xtravaganza]
4. Energy 52 – Café Del Mar (Original 1998 Three 'N' One Mix) [Hooj Choons]
5. Aurora – Hear You Calling (Original Mother Earth Mix) [Positiva]
6. The Lost Tribe – Gamemaster (Original Mix) [Hooj Choons]
7. Fragma – Toca Me (Original Club Mix) [Positiva]
8. Cabala – Dark Blue (Original Mix) [Whoop!]
9. Darude – Sandstorm (Original Extended Mix) [16 Inch]
Check out the episode on iTunes, TuneIn, other podcast services, on NoGrief FM this Tuesday, on Beats2Dance – Trance this Friday, or in the player below:
The next episode will first be broadcasted on ETN.fm at 28 October 2019 16:00 EDT.