Episode 822 (End Of Year Countdown 2019)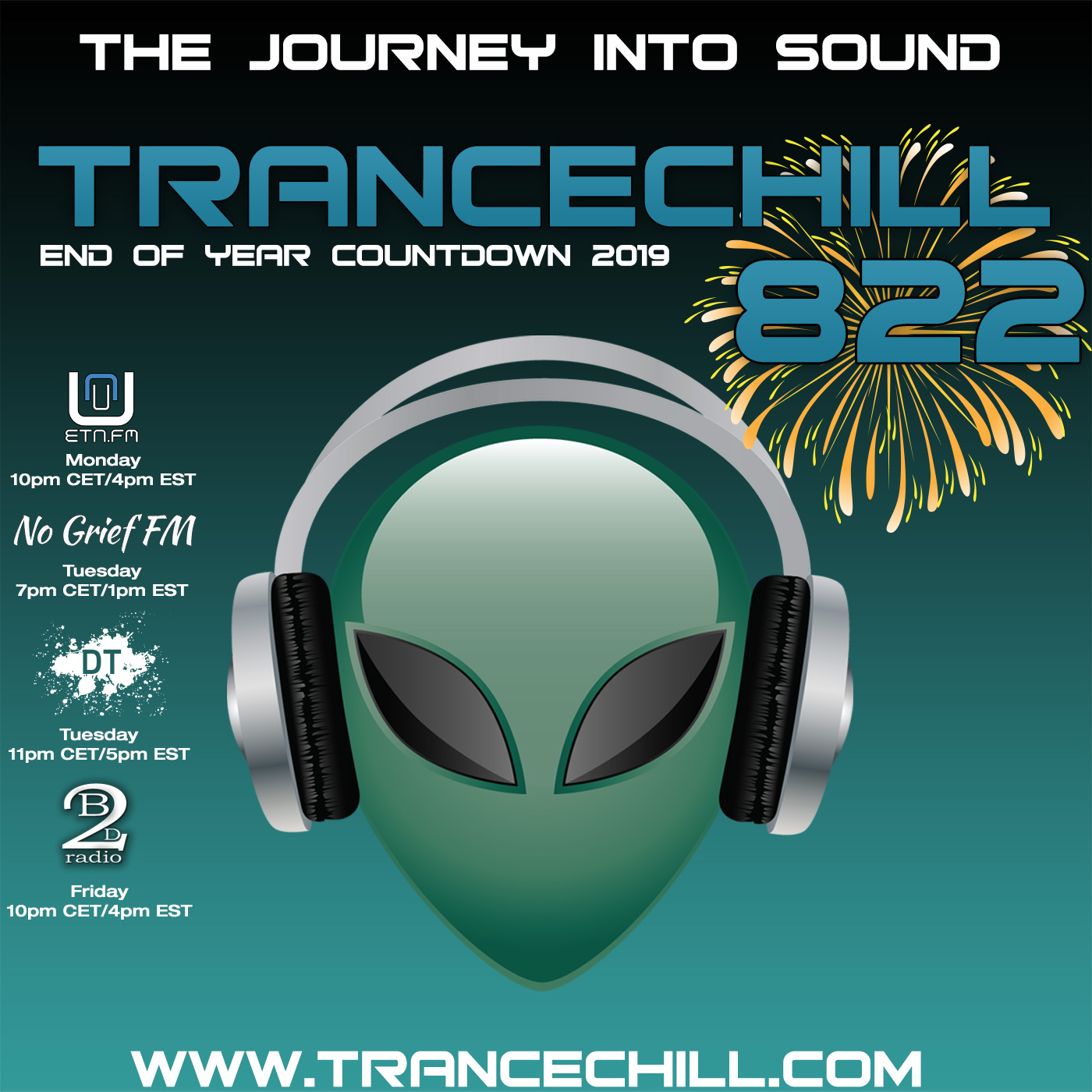 Published by skoen on 30.12.2019
This episode of TranceChill was first aired on ETN.fm on December 30th, 2019 at 10pm CET/4pm EST.
27. 40THAVHA – One Moment And Nothing (Extended Mix) [Uplay]
26. Giuseppe Ottaviani – 8K (Extended Mix) [Black Hole]
25. Scott Bond & Charlie Walker Ft. Murica – Can You Hear The Sound (Extended Mix) [WAO138]
24. Jorn Van Deynhoven – Freaks (Chris Schweizer Extended Remix) [ASOT]
23. Burak Harsitlioglu – Desert Rain (Original Mix) [Ahura Mazda]
22. Talla 2XLC – Till Tomorrow (Extended Mix) [GROTESQUE]
21. JES – Imagination (Will Atkinson Extended Remix) [Magik Muzik]
20. Darren Porter & RAM & Natalie Gioia – One Million Seconds (Billy Gillies Extended Remix) [Nocturnal Animals]
19. Philippe El Sisi & Omar Sherif – Amsterdam (Extended Mix) [Grotesque]
18. 4 Strings & Susanne Teutenberg – All Through The Night (Extended Mix) [Carlo Resoort]
17. Allen Watts & Christina Novelli – My Gravity (Extended Mix) [WAO138]
16. Photographer & Abstract Vision – Zero Gravity (Roman Messer Extended Remix) [Suanda]
15. M.I.K.E. Push vs Robert Nickson – Lunar Lander (Extended Mix) [FSOE]
14. DJ Kim – Jetlag (Ben Gold & Allen Watts Extended Remix) [WAO138]
13. Atlantis – Fiji (Reorder Extended Remix) [Black Hole]
12. Jurgen Vries – The Theme (Binary Finary Extended Remix) [Armada Captivating]
11. Atragun – Our Universe (SMR 2019 Anthem) (Tycoos Remix) [Sub.Mission]
10. Paul Van Dyk & Alex M.O.R.P.H. – Shine Ibiza Anthem 2019 [VANDIT]
9. Andrew Rayel & HALIENE – Take All Of Me (Eric Senn Extended Remix) [inHarmony]
8. Feel & Rimsky ft. Diana Leah – One Last Time (Daniel Kandi Extended Dark Mix) [Suanda]
7. Miroslav Vrlik – True Hope (Extended Mix) [State Control]
6. Solis & Sean Truby x Ultimate and Katherine Amy – Stand By You (Extended Mix) [Garuda]
5. Richard Durand & Christina Novelli – Save You (Extended Mix) [Magik Muzik]
4. DJ T.H. & Nadi Sunrise ft. Damae – Ordinary World (TEKNO Remix) [Entrancing]
3. Key Lean & Tiff Lacey – Annas Raindrops (Extended Uplifting Mix) [Suanda Voice]
2. RAM & Stine Grove – Saving Angel (Extended Mix) [WAO138]
1. Roman Messer & Cari – Serenity (Extended mix) [Suanda]
Happy new year!
Check out the episode on iTunes, TuneIn, other podcast services, on NoGrief FM & Discover Trance Radio this Tuesday, on Beats2Dance – Trance this Friday, or in the player below:
The next episode will first be broadcasted on ETN.fm at 6 January 2020 22:00 CET.