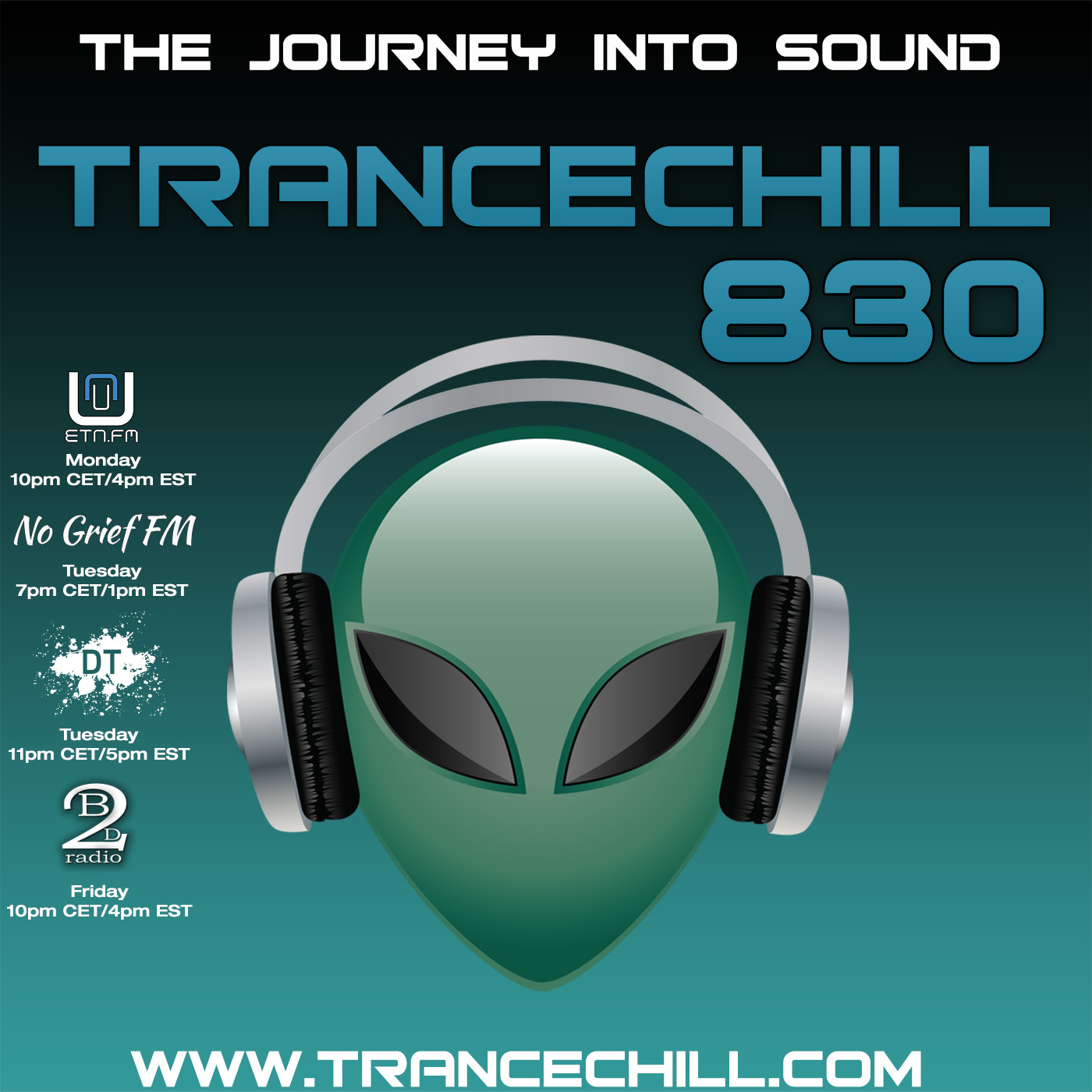 Published by skoen on 24.02.2020
This episode of TranceChill was first aired on ETN.fm on February 24th, 2020 at 10pm CET/4pm EST.
1. B.B.E. – Seven days and one week (Talla 2XLC Remix) [Urban]
2. Danny Eaton & Fenna Day – All Smoke & Mirrors (Extended Mix) [Amsterdam Trance]
3. Robert Nickson with Thea Riley – Feed My Soul (Extended Club Mix) [Black Hole]
4. DJ Hold & Foxxy Jay – Flash From Eternity (Original Mix) [Sub.Missio]
5. Lars Fessel – Thinking About You (Extended Mix) [Progressive Vibes]
6. Ula – Mira (Original Mix) [Entrancing Music Relentless]
7. Mobil – Nothing To Feel (Alex Byrka Euphoric Mix) [Blue Soho]
8. Iain Mitchell – Plasma (Original Mix) [Gert]
9. Ash K & Junior – Sail [Nahawand]
10. The Thrillseekers & JFK – Project Passion (Extended Mix) [Adjusted Music]
11. Zhiroc – Pulsating Hearts (Luis Quezada Remix) [Tecnomind Music]
12. Ralph Fridge – Man On Mars (Trance Mix) [Go For It]
13. Pierre Pienaar – Pangea (Extended) [VANDIT]
14. Gayax – Infinite World (Original Mix) [Sundance]
15. Aly & Fila with James Dymond – Wasteland (Extended Mix) [FSOE]
16. Starpicker – Neversea (Giuseppe Ottaviani Extended Rework) [GO MUSIC]
17. Ryan K – Ascari (Extended Mix) [Always Alive]
18. DJ Klubbingman & Andy Jay Powell – You Always Want (Extended Mix) [Klubbstyle]
19. Stéphane Marvel – Fly to Another World (Original Mix) [Nahawand]
20. Victor Special & Elev8 – Through The Dust Of Doubt (Extended Mix) [Sundance]
21. Martin Wood – Do Not Build Them (Original Mix) [Velocity]
22. Miroslav Vrlik & Petr Vojacek – The Journey (Original Mix) [Nu:Chain]
23. DJ Erika & L)Vladimir(P – The Wall (Original Mix) [Gert]
24. Liam Melly & Robbie Nelson – Outside Of You (Extended Mix) [Outburst]
25. Madwave – 13th District (Extended Mix) [Digital Society]
26. Eryon Stocker – Close To Me (Original Mix) [Extrema Global Music]
27. Tensteps ft Karel & XoJani – Fly (Tycoos Extended Remix) [inHarmony Music]
Check out the episode on iTunes, TuneIn, other podcast services, on NoGrief FM & Discover Trance Radio this Tuesday, on Beats2Dance – Trance this Friday, or in the player below:
The next episode will first be broadcasted on ETN.fm at 2 March 2020 22:00 CET.