Episode 835 feat. BuZZila Trance Classics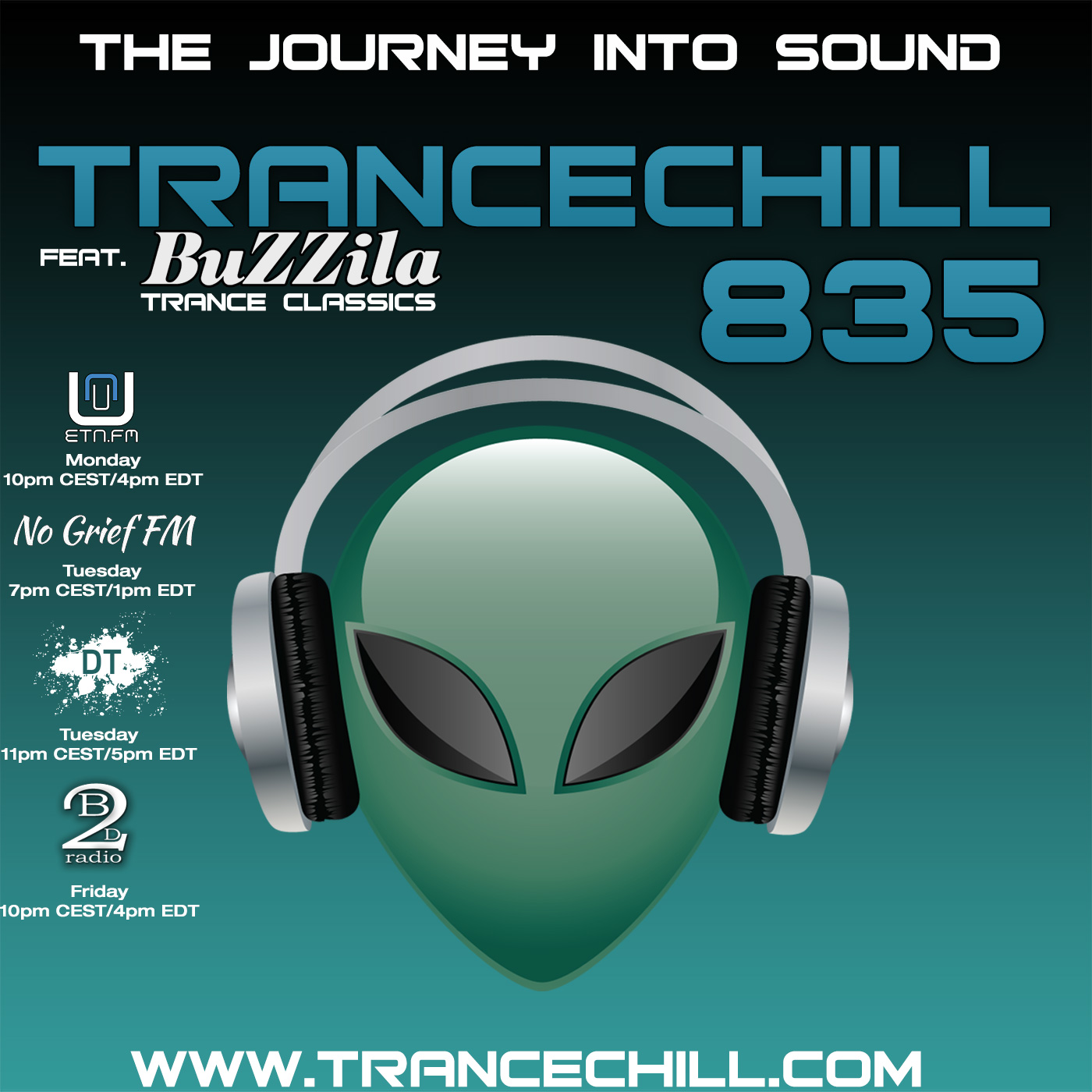 Published by skoen on 30.03.2020
This episode of TranceChill was first aired on ETN.fm on March 30th, 2020 at 10pm CEST/4pm EDT.
1. Darren Porter – Sign Of Life (Extended Mix) [Nocturnal Animals]
2. SMR LVE & Christina Novelli – Sanctuary (Daniel Kandi Extended Remix) [Always Alive]
3. Milosh K – Power Charger (Extended Mix) [Lifted Audio]
4. Northern Angel – Perfection (Original Mix) [Gert]
5. Ben Ashley ft Natalie Dime – Happiness (Extended Mix) [State Control]
6. Aly & Fila with Sue McLaren – So Protected (Extended Mix) [FSOE]
7. Laura May – Feelin' High (Uplifting Mix) [HQ]
8. Rene Ablaze – Promise (Alex M.O.R.P.H.'s Extended Psychedelic Infusion Remix) [Universal Nation]
9. Ashley Wallbridge ft. Evan Henzi – Still Alive (Extended Mix) [Garuda]
10. AlexRusShev – Infinity (Original Mix) [Neostatic Sounds]
11. Drival ft Eric Lumiere – Come Home (DJ T.H. Extended Mix) [Amsterdam Trance]
12. Elated & Amy Kirkpatrick – Crazy (OBM Notion Remix) [Entrancing Relentless]
13. Kaimo K – Insomnia (Extended Mix) [Amsterdam Trance]
14. ilan Bluestone pres Stoneblue ft Emma Hewitt – Hypnotized (Extended Mix) [Monstercat]
15. Solis & Sean Truby ft Irina Makosh – Forever (Solis & Sean Truby Extended Remix) [Infrasonic Gold]
16. Ronski Speed & Kate Miles – Till The End Of Time (Muhib Khan & Ikerya Project Remix) [Maracaido]
17. Alphas-X feat. Sylvia Hanami – Rebirth (Extended Version) [SinfonyLife]
18. Gareth Emery ft Annabel – You'll Be OK (Extended Mix) [Create Music Group]
19. 4 Strings & Maria Nayler – Remember You As Mine (The Madison Extended Mix) [RNM]
20. Harry Vederci – The Power Of Love (Adam White Remix) [Perfecto Fluoro]
BuZZila Trance Classics
21. PPK – I Have A Dream [Perfecto Fluoro]
22. Tilt & Paul Van Dyk – Rendezvous (Tilt's Quadraphonic Instrumental Mix) [Lost Language]
23. Armin – Communication (Original Mix) [Cyber]
24. Armin van Buuren – Sail (Original Mix) [Armind]
Check out the episode on iTunes, TuneIn, other podcast services, on NoGrief FM & Discover Trance Radio this Tuesday, on Beats2Dance – Trance this Friday, or in the player below:
The next episode will first be broadcasted on ETN.fm at 6 April 2020 22:00 CEST.