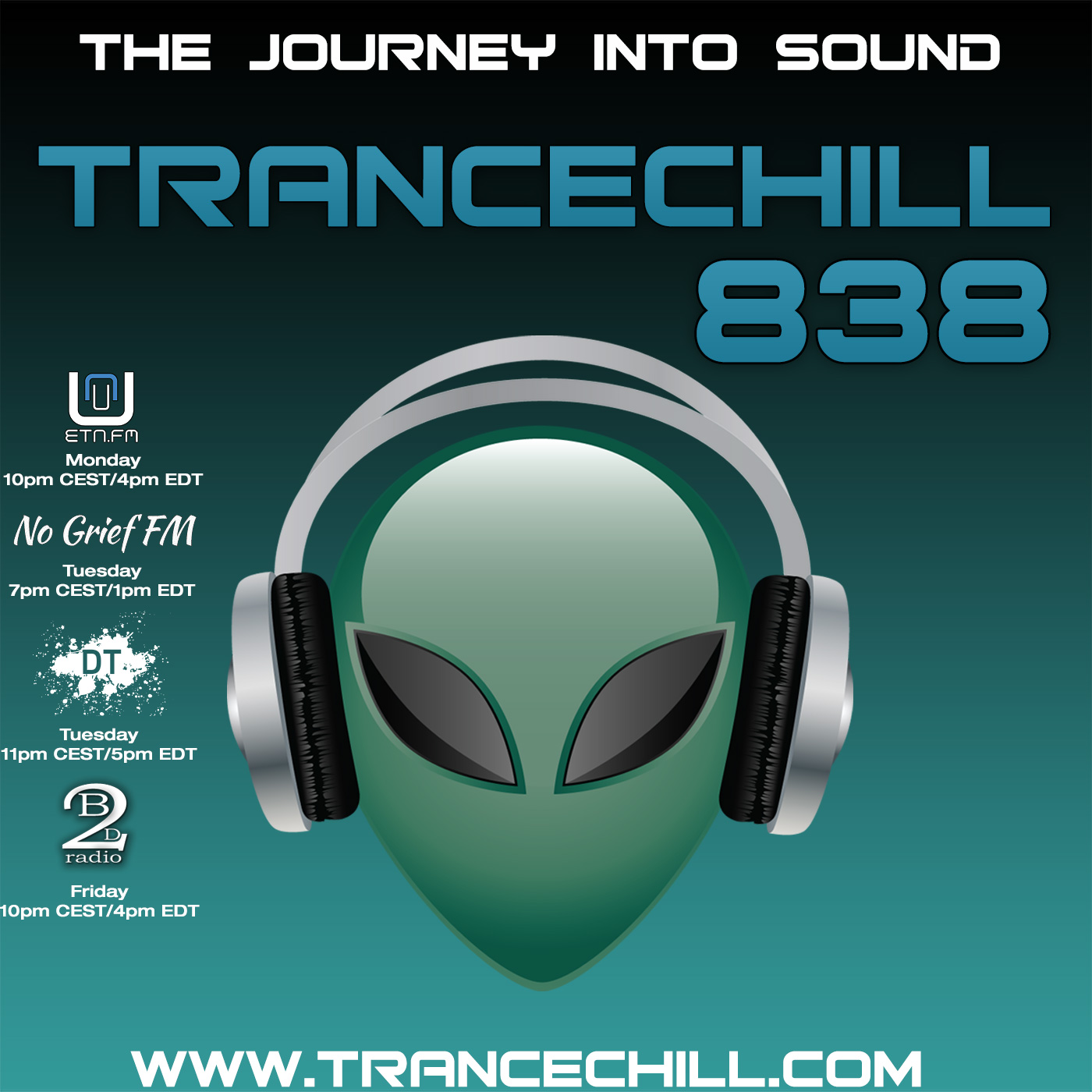 Published by skoen on 20.04.2020
This episode of TranceChill was first aired on ETN.fm on April 20th, 2020 at 10pm CEST/4pm EDT.
1. Burak Harsitlioglu – Sky Is Falling (Original Mix) [Ahura Mazda]
2. Omniks & NyTiGen – Horizon (Extended Mix) [Redux Magic]
3. The Avains – Half Moon (David Elston Remix) [Butterfly Music]
4. Fredd Moz – A New Chapter (Original Mix) [Tangled Audio]
5. Grande Piano – Stay With Me (DreamLife Club Mix) [Sundance]
6. Nord Horizon – Everywhere You Go (Extended Mix) [Digital Society]
7. Dark Matters ft Jess Morgan – The Real You (Jorn van Deynhoven Extended Mix) [Adrian & Raz]
8. Super8 & Tab & Christina Novelli – Rooftops (Maarten de Jong Extended Remix) [Armind]
9. SMR LVE ft. Kyler England – Story Of Your Heart (Sunlight State Extended Remix) [Always Alive]
10. Mr Joker Poker – Afterlife (Original Mix) [Tangled Audio]
11. Terra V. – Ultimum Melodiam (Original Mix) [TAR#138]
12. 4 Strings and Susanne Teutenberg – Start Again (Extended Mix) [CR]
13. Dawid Jurzyk – Waiting For Sunrise (Original Mix) [Sundance]
14. Pavel Tkachev – State of Emotions (Original Mix) [Shamania Music]
15. Bogdan Vix & Claudiu Adam ft Mona Moua – Stay (Extended Mix) [inHarmony Music]
16. Gonzalo Bam & Milen Ivanov – Coob Coob (Original Mix) [Neostatic Sounds]
17. Armin van Buuren ft. David Hodges – Waking Up With You (ReOrder Extended Remix) [Armada]
18. Nomosk – Strike (Extended Mix) [Suanda Dark]
19. Miroslav Vrlik & Dave Steward – Select Line (Extended Mix) [Suanda Dark]
20. Distant Identity – Commitment (Cederquist Remix) [Nrgized Audio]
21. Haris C – Omen (Ryan K Remix) [Tangled Audio]
22. Hemstock – Mirage 2020 (Mercurial Virus Extended Remix) [FSOE]
23. Denis Sender & FloE – Charisma (Cyril Ryaz Remix) [Entrancing Relentless]
24. Craig Connelly ft Tara Louise – Time Machine (Extended Mix) [Black Hole]
25. Andrew Rayel & Robbie Seed ft That Girl – Stars Collide (Extended Mix) [Armind]
26. The Thrillseekers With Stine Grove – How Will I Know (Extended Club Mix) [FSOE]
27. Raz Nitzan & Ellie Lawson – Beyond Time (Asteroid Extended Mix) [Amsterdam Trance]
28. JES – We Belong To The Night (Giuseppe Ottaviani Extended Remix) [Magik Muzik] *** Chillout track of the week ***
Check out the episode on iTunes, TuneIn, other podcast services, on NoGrief FM & Discover Trance Radio this Tuesday, on Beats2Dance – Trance this Friday, or in the players below:
The next episode will first be broadcasted on ETN.fm at 27 April 2020 22:00 CEST.