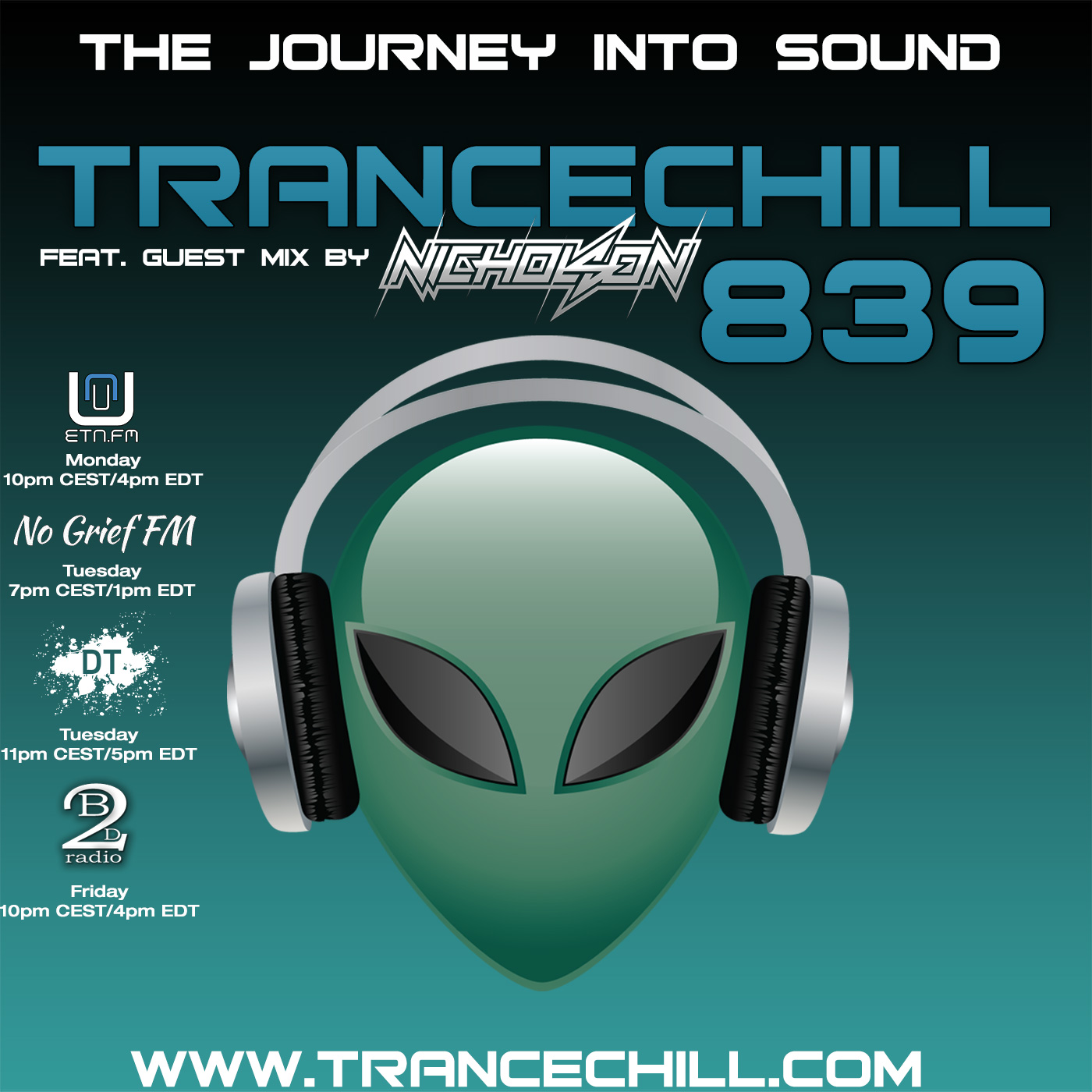 Published by skoen on 27.04.2020
This episode of TranceChill was first aired on ETN.fm on April 20th, 2020 at 9.45pm CEST/3.45pm EDT.
Guest Mix by Nicholson
1. Donna Summer – I Feel Love (Nicholson Remix) [White]
2. Nicholson – Inflicted [Perfecto Fluoro]
3. Costa Pantazis – Kallocaine (Exclusive)
4. THAN & Jules Feat. Alexis Dunlap – What I'd Do (Costa Pantazis Remix) [White]
5. Jam & Spoon – Right in the Night (Fall In Love With Music) (Nicholson Remix) [Black Hole]
6. Montini Experience II – My House Is Your House (Nicholson Remix) [White]
7. Dan Thompson – Quicksand (Alex Burn Remix) [ART]
8. ID – ID (ID Remix)
9. Nicholson – Sunrise [Flashover Trance]
10. Nicholson – Titan [Tangled Audio]
11. Nicholson Feat Emoiryah – Whispers Of Dawn [Presence]
Latest prime cuts
12. Joe Fares – Yerevan (Original Mix) [Interflow]
13. Precious Affliction – Wholeness Stone (W!SS Remix) [Mindlifting Bundles]
14. Trance Ferhat – Ocean Rain (Original Mix) [Nahawand]
15. Ruben De Ronde & Roxanne Emery – Gold (Richard Durand Extended Remix) [Statement!]
16. Micro Out – Emotions (Original Mix) [Gert]
17. Rinaly & EpicFail & Kate Miles – Rise Above (Extended Mix) [Uplift]
18. Sunlounger & Susie Ledge – The Sun Will Rise Again (Paul Denton Extended Remix) [FSOE]
19. Gareth Emery ft. Annabel – You'll Be OK (Giuseppe Ottaviani Extended Remix) [Create Music Group]
20. FAWZY with Cyril Ryaz & Tiff Lacey – With You (Extended Mix) [Magic Island Elevate]
21. AlexRusShev & Andrew Perera – Before The End (Trance Mix) [Sub.Mission]
22. Steve Dekay – Heavenly (Extended) [VANDIT]
23. Mindsoundscapes – Into The Light (Extended Mix) [HeavensGate]
Check out the episode on iTunes, TuneIn, other podcast services, on NoGrief FM & Discover Trance Radio this Tuesday, on Beats2Dance – Trance this Friday, or in the player below:
The next episode will first be broadcasted on ETN.fm at 4 May 2020 22:00 CEST.