Episode 921 (feat. 2001 Anniversary Mix)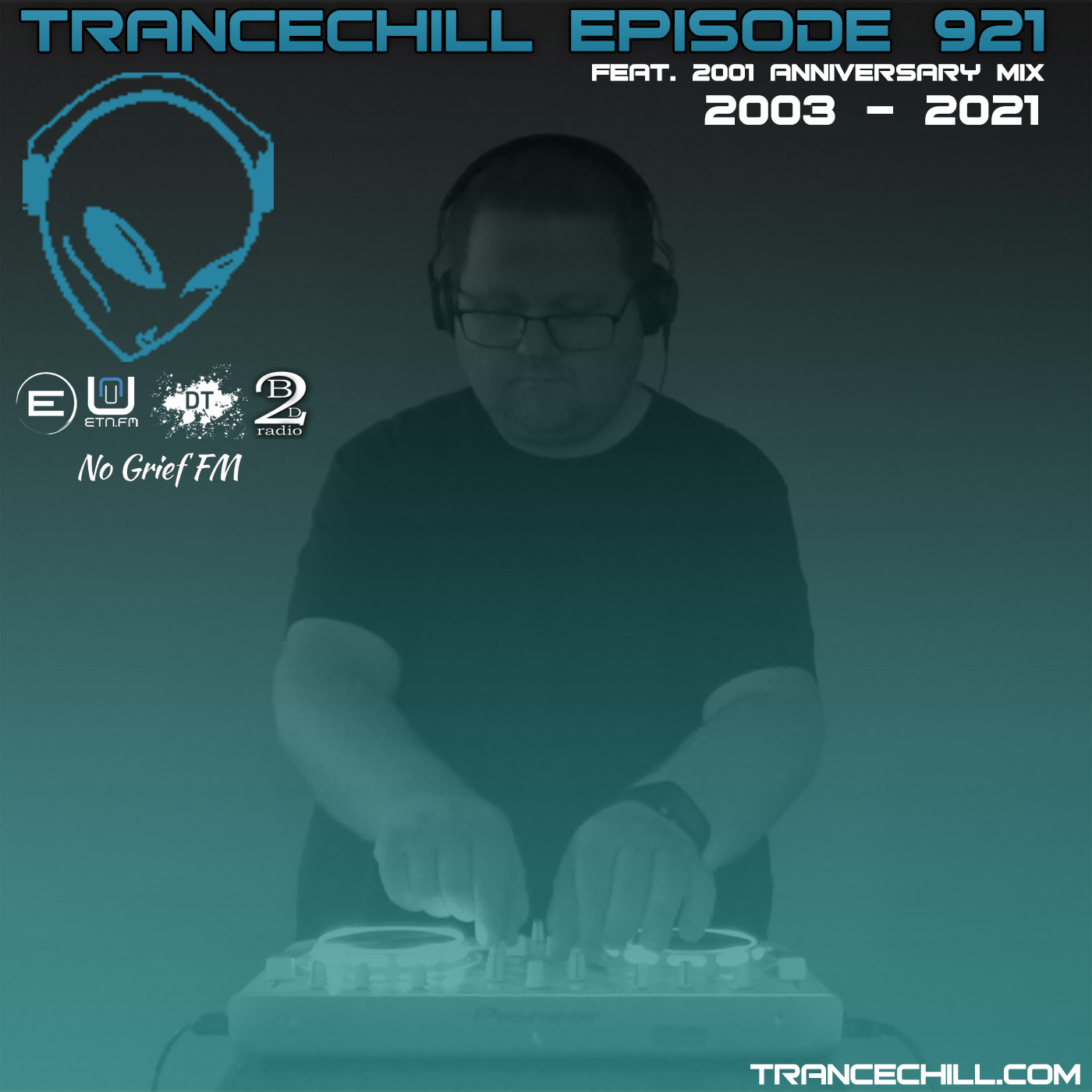 Published by skoen on 06.12.2021
This episode was first broadcasted on ETN.fm on December 6th, 2021 at 10.05pm CET/4.05pm EST.
Latest prime cuts
1. Arctic Ocean, Henry Moe & Gayax – Across The Sky (Extended Mix) [Kinected]
2. Dash Berlin – Oceans (Robbie Seed Extended Mix) [Dash Berlin]
3. Chis Holsten – Smilet i ditt eget speil (The Trance Ensemble Bootleg Extended) [PROMO]
4. Iberian & Ruslan Aschaulov – The End Of Time (Vocal Mix) [Sounds Of The Stars]
5. Ed Sánchez – Solitude (Original Mix) [High Emotions]
6. Ahmed Walid – Strange World (Original Mix) [Gert]
7. 40thavha – Human Explore Your World (Extended Mix) [Lifted Trance Music]
8. Liquid Dream – Adeline [Liquid Emotion]
9. Trance Ferhat & Kenan Teke – Moon Star (Original Mix) [Nahawand]
10. Alex Al Onions – Everything You Need (Original Mix) [Neostatics Sounds]
11. Ricardo Guerra – Infinity [Liquid Emotion]
12. Independent Art – Glorious (Original Mix) [Gert]
13. Dj-Elven, D-Myo & Joyline Snow – Losing Myself (Original Mix) [Progressive Vibes Music]
14. Sunscreem – Love U More (Solarstone Extended Pure Mix) [Pure Trance]
15. Alex Soun – Union (Extended Mix) [Neostatics Vision]
2001 Anniversary Mix
16. Marco V – Simulated (Original) [ID&T]
17. Airwave – Save Me [Bonzai Trance Progressive]
18. Darude – Out of control (Back For More) [16 Inch]
19. DJ Tiësto – Flight 643 (Original Mix) [Magik Muzik]
20. Cygnus X – Superstring (Rank 1 Remix) [Xtragavanza]
21. Perpetuous Dreamer – The Sound Of Goodbye (Above & Beyond Vocal Mix) [Armind]
22. Mauro Picotto – Like This Like That (Binary Finary Extended Remix) [Outburst]
23. Fragma – Everytime You Need Me (Above & Beyond Remix) [Soundness]
24. Angelic – Can't Keep Me Silent (Judge Jules Remix) [Serious]
25. ATB – Let U Go (Wippenberg Remix) [Kontor]
26. Lasgo – Something (Peter Luts Remix) [Sinuz]
27. The Thrillseekers feat Sheryl Deane – Synaesthesia (The Thrillseekers Club Mix) [Armada]
Check out the episode on iTunes, TuneIn, other podcast services, on Discover Trance Radio this Tuesday, on Elusive.FM this Wednesday, NoGrief FM this Thursday, on Beats2Dance – Trance this Friday, or in the player below:
The next episode will first be broadcasted on ETN.fm at 13 December 2021 22:00 CET.