Episode 933 feat. Special Ukranian Mix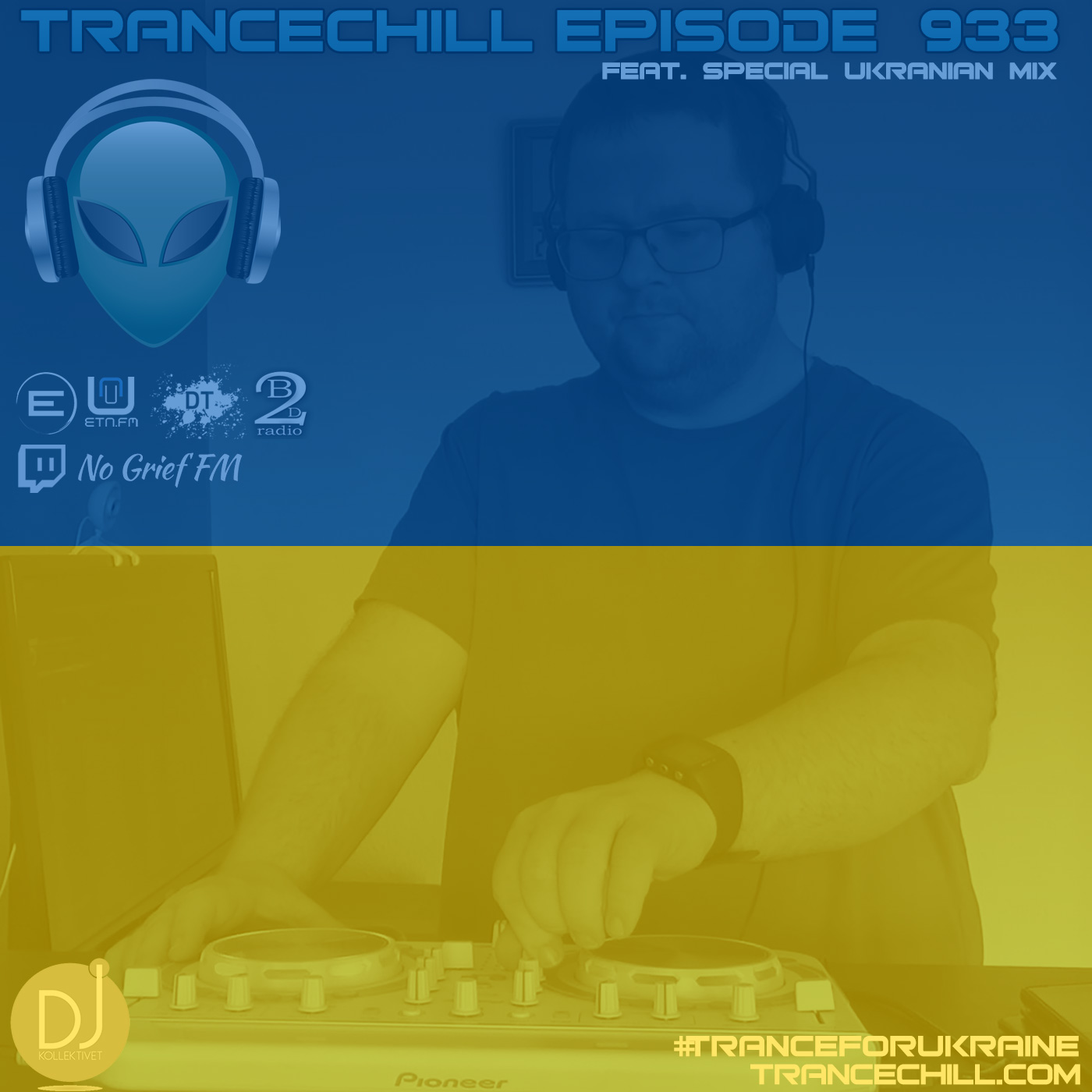 Published by skoen on 28.02.2022
This special episode features a special Ukranian Mix with 16 tracks from ukranian producers.
This episode was first aired live on Twitch.tv/djskoen & Twitch.tv/DJKollektivetNorge on Februar 27th, 2022 at 2pm CET/8am EST. The episode was first broadcasted on ETN.fm on February 28th, 2022 at 10pm CET/4pm EST.
1. Omnia & IRA – The Fusion (Original Mix) [Coldharbour]
2. Eugene Karnak – I Love You (Original Mix) [Perceptive Deep]
3. lhk and alex moran – we go deep [Rique Music]
4. Dan Stone vs Ost & Meyer – Supercell (Norin & Rad Remix) [Enhanced]
5. F4T4L3RR0R – Aftermath (Glynn Alan Remix) [Addictive Sounds]
6. Andrew Stets – Queen Of The Seas (Original Mix) [Club Family]
7. Omnia Ft. Christian Burns – All I See Is You (Extended Mix) [Armind]
8. Smart Apes – One Day You Won't See The Sunrise [Liquid]
9. Aquile & TeeB Feat Ton Chief – Ruined (Original Mix) [Emphase]
10. Azotti – Morphology (Original Mix) [Redux]
11. The Madison Feat Marta Lay – Kiss You (Eximinds Remix) [2 Play]
12. Nianaro – Citadel (Original Mix) [Trancemission]
13. R.E.N.O.I.S.E – No Way Back (orginal Mix) [Abstraction]
14. Iversoon & Alex Daf With Woody Van Eyden & Cari – The Love Is Gone (Woody van Eyden Extended Mix) [Universal Nation]
15. Alex Blest – Fragments of bliss [Defcon]
16. Alive Stone – Trance Anthem (Original Mix) [Stoneflow]
17. Calvin O'Commor – Love at First Sight (Original Mix) [Nahawand]
18. Marco MC Neil – Guiding Lights (Original Mix) [Sub.Mission]
19. DJ Hold – In My Heart (Original Mix) [Sub.Mission]
20. Calvin O'Commor – Rocker (Extended Mix) [Triplepoint Worldwide]
21. David Yarrow – Be On My Own (Original Mix) [Sundance]
22. Andy Newtz – Nothing Lasts Forever (Original Mix) [Endlessky Audio]
23. Iberian – Angels Celestials (InStars Remix) [High Emotions]
24. Mazeev – Zephyr (Original Mix) [Gert]
25. Semper T., André Wildenhues – Seasons Of Love (André Wildenhues Remix) [Sundance]
26. U-Mount – Reverse Polarity [Neostatic Vision]
27. MOBIUS – Sanctuary [TAR#138]
Check out the episode on iTunes, TuneIn, other podcast services, on Discover Trance Radio this Tuesday, on Elusive.FM this Wednesday, NoGrief FM this Thursday, on Beats2Dance – Trance this Friday, or in the player below:
The next episode will first be broadcasted on ETN.fm at Failed to parse time string (March, 2022 22:00) at position 12 (2): Double time specification.